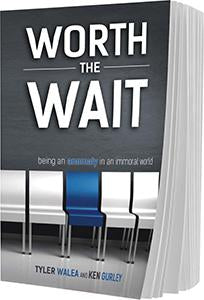 Worth the Wait: Being an Anomaly in an Immoral World
Worth the Wait has encouraged generations of young people to adhere to a high standard of sexual purity. In 2014 Word Aflame Press, along with Ken Gurley and Tyler Walea, is revising this valuable study for today's youth. Every pastor, student pastor, and parent will want their young people to participate in the new Worth the Wait.

This book is designed to be read in conjunction with a six-session small group study. See 'Also Available' below for additional resources.