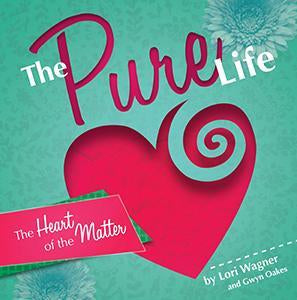 The Pure Life: The Heart of the Matter (eBook)
Welcome to the fourth book of The Pure Path Series. We began with The Girl in the Dress, followed by Covered by Love, and then Unmasked. These books deliver a message of consecration and dedication. Purity is at the core of each of the books in The Pure Path Series. They have to do with outward expressions of our inner relationship with God. The things we do, both private and in public, like dressing and behaving modestly, are ways that we present ourselves in public that honor God. If you have not read those books, we encourage you to get them.
On behalf of Ladies Ministries of the United Pentecostal Church International and the contributors to this series, thank you for allowing us to share with you the precious truths of God's Word. We pray you will be blessed and encouraged as you read The Pure Life.