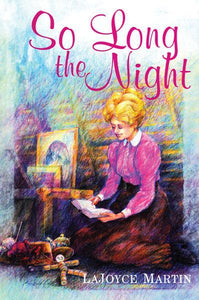 So Long The Night Historical Romance (Book 2)
When Anna hears that her husband has been killed, she decides to return to the land of her nativity and make a home for herself and her niece. How will she survive?
Just when it seems that her long night will never end, Willy, her husband's younger brother, brings a new day with his special project. You'll like the ending, but then . . . you'll like the beginning and the middle, too.