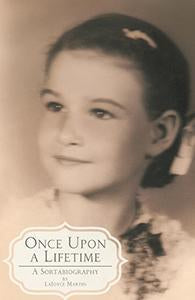 Once Upon A Lifetime: A Sortabiography (eBook)
LaJoyce Martin has done it again! We have read her stories of other people, both real and imagined. Now, it is her turn to tell her "sortabiography." Self-revealing, telling about her own experiences, adventures, and some misadventures, Once Upon a Lifetime is a crowning jewel in a successful writer's crown.

From sneaking her children out the window to run away from her home when guests outnumbered the family, to nearly burning the church down with sparklers during a Christmas play, LaJoyce tells it all. Tragedies and triumphs both find equal time in this wonderful book as LaJoyce self-discloses the behind-the-scene stories
of a well lived life.