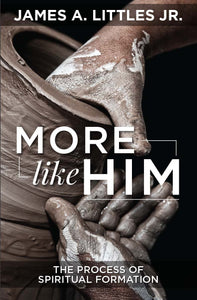 More Like Him: The Process of Spiritual Formation
Available Late September

James Littles invites us to take a closer look at the process of becoming more like Jesus. Through careful examination of Scripture honed over a lifetime of walking a journey of faith, he shares many of the insights he has learned and taught. This book will gently nudge you in the direction of a closer walk with the Master. And as you make your way through the book, you will find joy and a refreshing in your spirit in the process.