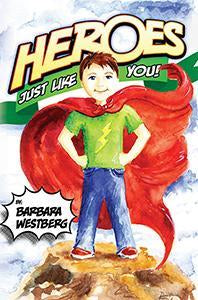 Heroes Just Like You (eBook)
Heroes Just Like You tells the childhood stories of contemporary heroes of our faith. With stories of children battling tremendous odds such as bullying, the loss of parents, and physical disabilities, this book illustrates the power of God to help us overcome our limitations and become whomever God calls us to be. In celebrating the lives of heroes such as Allan Oggs, Benjamin Urshan, and Carrie Eastridge, this book will inspire the hero in every child!

Illustrated by Jordana Reece.