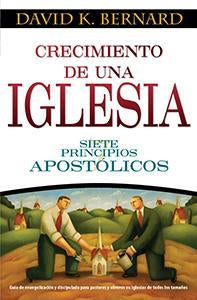 Growing a Church (Spanish)
Based on scriptural teachings and the author's personal experiences, this book discusses principles of church growth and provides practical examples and suggestions. The discussion applies to churches of various sizes, from daughter works and home missions efforts to assemblies with a regular attendance of over 500.

Crecimiento de una Iglesia es una guía práctica y bíblica para el evangelismo eficaz, el discipulado y el crecimiento de la iglesia. Provee valiosas ideas para pastores, líderes laicos y otros trabajadores para iglesias de cualquier tamaño. Los apéndices contienen valiosa información sobre la organización de la iglesia local.