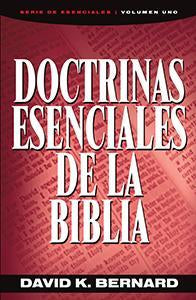 Essential Doctrines of the Bible (Spanish)
This thorough yet concise booklet is a survey of Bible doctrines. An excellent evangelistic tool. Also available in English.

Este librito completo y conciso es una encuesta de las doctrinas Bíblicas. Una excelente herramienta evangelitica.

All Essentials Series booklets are available to purchase with quantity discounts. Mix and match any Essentials booklets and save! Just add quantities to your cart and the discount is applied automatically. (Discounts not applied to ebook purchases).

1-5: $6.99 ea.
6-10: $5.99 ea.
11+: $4.99 ea.