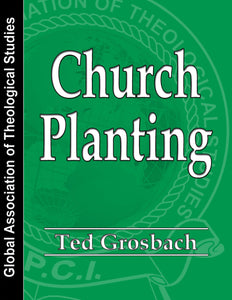 Church Planting - GATS (eBook)
"And they went forth, and preached every where, the Lord working with them, and confirming the word with signs following. Amen" (Mark 16:20).

Our goal of establishing self-supporting, self-governing, and self-propagating churches on the national level must start on the local church level. We must start with the seed to realize the blade, the ear, and finally the full corn in the ear. Then we will use a portion of that corn to sow again and see more and more fruit. In this study we will examine the what, why, where, when, who, and how of planting new churches in our fields of labor.