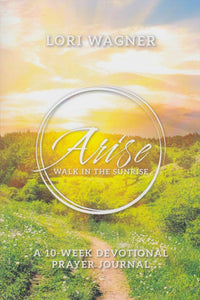 Arise Walk in the Sunrise




>br> We live in a beautiful world, but one where we constantly face struggles and event darkness. If you are walking with Jesus, the steps you take are leading you into an ever-brightening horizon. Each day more darkness is behind and more light is ahead. It's like walking into the sunrise.

To help you on your journey, this devotional prayer journal provides seventy daily features made up of mini-lessons, quotes, and Scripture verses. These are paired with lined journal pages for you to record your thoughts, reflections, and prayers.