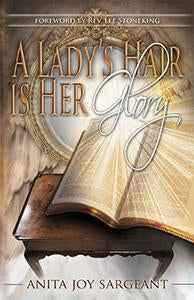 A Lady's Hair Is Her Glory (eBook)
A Lady's Hair Is Her Glory, Understanding Power in Prayer through Obedience, is a book to guide us in understanding the power in prayer through obedience to God's simple ordinances regarding gender distinction, particularly as it pertains to our hair. The goal of the author is to offer simple clarity to precious truths that have endured through the ages even in the face of fierce opposition.

The book is separated into four sections: Notice the Glory; Who Is in Charge?; Prayer and Hair; and History and Holiness. Foreword by Rev. Lee Stoneking.