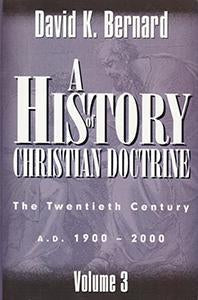 A History of Christian Doctrine - Volume 3 The Twentieth Century
A History of Christian Doctrine traces doctrinal developments in church history, evaluating them from an Apostolic Pentecostal perspective. It introduces leading historical figures and movements in Christendom and conveys a basic understanding of their beliefs. This scholarly book describes how biblical doctrines were abandoned, how unbiblical doctrines were embraced, and how some still affirmed apostolic teachings.

The series concludes with the significant movements, theologians, and events of the twentieth century. It gives particular attention to the Pentecostal movement but also describes others.