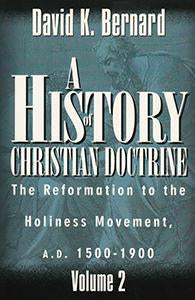 A History of Christian Doctrine - Volume 2
A History of Christian Doctrine traces doctrinal developments in church history, evaluating them from an Apostolic Pentecostal perspective. It introduces leading historical figures and movements in Christendom and conveys a basic understanding of their beliefs. This scholarly book describes how biblical doctrines were abandoned, how unbiblical doctrines were embraced, and how some still affirmed apostolic teachings.

The series continues by describing the major theologians, movements, and events from the Protestant Reformation onward. It demonstrates how many biblical doctrines were rediscovered and provides a basis for understanding various denominations today.